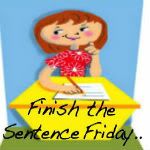 When I was younger, I tried* to improve my sleep quality by beheading my Barbies every night.
The end.
Oh, wait, you want to know why?  Sorry.  I figured it was obvious.  Allow me to explain for the slower ones among you.  Barbies can walk around when you're sleeping.  And they don't really like you.  So in order to avoid being maliciously crawled on, beaten up and tied down while you sleep, you have to place each doll's head far enough away from her body so that she can't see her own torso.  That part is important because if she can see the rest of herself, she can command her legs to walk over and her arms to reattach her head.  If she can't see herself, she's stuck where she is until you reattach her pieces.  And then she can't do anything about it because it's daytime and you're the boss.
Yeah, I know.  You see "deranged" and "therapy." I see "kick-ass imagination."
This is what would have happened:

Wondering about Barbies' haircuts?  I was quite the stylist.  They all ended up bald, rather than with the sassy locks I'd intended for them.
*I use the word "tried" not only because it's the rule of FTSF but because beheading Barbies addressed only half the problem.  The other half consisted of a nameless yet powerfully evil witch who lived under my bed.  Any movement I made, she was able to make.  The problem was that her movements weren't restricted to being made in the same direction that mine were.  So, if I rolled left and then right, she could roll right, twice.  If I rolled so much so that she could eventually end up no longer under the bed, that's when the trouble would start.  Luckily, I learned to fall asleep being very, very still.  And I'm still here to talk about it.  Phew.
This post was once again brought to you by "Finish the Sentence Friday" and our fabulous hosts Kate from Can I Get Another Bottle of Whine… and Janine of Janine's Confessions of a Mommyaholic.  This week's sentence was obviously "When I was younger, I tried…"
Next week's sentence to finish: "When it comes to reality TV shows, I…"