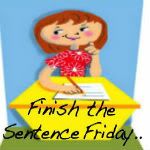 The last time I went on vacation was over the holidays when we went to visit my family in Colorado.  It was perfect and I already told you all about it – illustrated with photos and everything – here.
So instead, I'll tell you about the time 20 years ago or so (crap, I'm old) when I deserved to become an urban legend reality on a trip to Mexico.  About halfway through the trip, my then-boyfriend and I decided to experience more than just the beach and the water, and signed up for a horseback jungle tour.  Although I initially assumed it'd be a multi-couple trip, it was just us and the guide that day.
We enjoyed hours of sun, hiking and swimming before our guide told us it was time to head back and asked us if we'd like to stop for refreshments on the way.  Desperate to pee, I said yes, expecting, well, an actual establishment.  With bathrooms.  What we got was two locals hanging out in the middle of the jungle under a thatch-roof "bar" about eight feet long that had definitely seen better days.  The barstools were sawed off palm trees still rooted in the ground they grew in.  The closest "seat" was about four feet from the bar.
The two guys (I'm assuming they were the owners) asked us if we wanted some tequila.  Not wanting to be rude to our new best friends, we accepted.  When they broke out a really old-looking rum bottle and started pouring, I pointed at the bottle and questioned "rum?"  They just laughed and told me this was "the real tequila."  Meaning homemade.  Normal people would have said no thanks.  But we were feeling at one with our new local amigos and having an awesome day.  And so we drank.  I think we had two shots each (ok fine…maybe it was three) and decided we'd better head back to the resort as the sun was beginning to set as there was no way in hell I was riding a horse through the Puerto Vallarta jungle in the dark, new tour-guide amigo or not.
We passed some gorgeous scenery and rode through a small local village where I was amazed at the beautiful happy people living in such poverty.  And then I passed out fell asleep.  On the horse.
Although I totally could have, I did not wake up in a bathtub full of ice missing a kidney.  All of my fingers (and jewelry) were still attached to my hands.  But you know if you'd seen my mug on the news with the story-line:
"YOUNG COUPLE SET OUT ON HORSEBACK ADVENTURE THROUGH DESERTED JUNGLE  WAKE KIDNEY-LESS IN BACTERIA-FILLED ICE AFTER DRINKING QUESTIONABLE TEQUILA"
MORE AT 11:00
…you so would have thought "What a couple of dumbass tourists.  Who goes on a horseback ride in the jungle with a foreign tour-guide – alone – and then drinks homemade tequila!?  No wonder they're missing their kidneys.  Dipshits! "
The moral?  There are really awesome people out there in the world who will not take advantage of you even when you deserve it.

This post was once again brought to you by "Finish the Sentence Friday" and our fabulous hosts Kate from Can I Get Another Bottle of Whine… and Janine of Janine's Confessions of a Mommyaholic.  This week's sentence was obviously "The last time I went on vacation, I…"
Next week's sentence to finish: "When I was younger I tried…" ( and let's just be clear now that I'm not sure I'm comfortable finishing that one and may have to be too busy to participate).