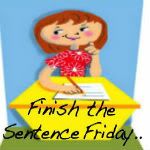 I think that social media is both amazing and dangerous.
When used sparingly and wisely, social media is the light at the end of lonely for overwhelmed moms. I stayed at home with Tucker full-time until this past September. Those years were amazing and mind-altering and stretched my appreciation for the beauty of life ten-thousand fold. But sometimes it was isolating, too. When you're used to working a ton of hours in a stimulating job, having to creatively fill your days with activities interesting to a baby can be challenging. So I'll admit it. There were days when social media provided me with friends. Friends who reassured me that it was normal to feel resoundingly grateful for being able to stay at home while simultaneously being bored out of my bloody head.
Social media became even more important to me once I began to worry about Tucker's delays. I had some pretty gray days when the icy fingers of worry started to be more prevalent than my desire to believe people when they told me that "boys speak later," that "he'll get there" and not to worry.
As everybody who has ever researched anything remotely related to medicine, health, or childhood development online knows, it's way too easy to jump from "hmm, I'm a little worried. I think I'll do some research." to "OMFG, it's cancerEbolaSwineFluTerminalFuckedUpandWe'reAllGonnaDieTomorrow." The actual medical sites about developmental delays and autism scared the shit out of me, mostly because there was so much information.  Its vastness offered confusion rather than reassurance.  It was really bloggers who made me realize that I wasn't alone. Social media gave me hope and strength in numbers. I found a bunch of moms who parent children with developmental delays. I've found a bunch of other parents, too, whose situations are nothing like mine.  They've become true friends. I've never met them and likely never will. That's when the awesomeness of social media works. We tweet. We Facebook. We Pin. We IM.  We play Scramble with Friends. We find commonality and humanity and amazing support.
People joke about liking their online community better than their families at times.  While that's sad, there's something to be said about the support bloggers and tweeps and FB friends provide one another. Sometimes it's easier to tell your online pals that you're sad. That you need a virtual hug. It just is.
You have to be careful, though. We've all been the overtired tweaker wanting just a little bit more. It gets to be way past bedtime. It's easy to get sucked into another hour after you've promised yourself you'll go to bed. You remember that there was one more blog you forgot to visit. You worry that you didn't return a comment and somebody will be waiting for a reply (because it makes you a little egotistical, too, these strangers reading your words). You stay up even later checking to see whether anybody replied to your latest tweet. Finding new tweeps to follow. Following additional comments from a particularly moving Facebook post.
It's a rush, having strangers favorite your tweets and like your Facebook posts. It provides validation. "This is funny.  That was cute.  Other people have toddler poop problems, too." It's also a huge bummer when you compose a funny one and nobody likes it. It's important to remember that we each have so much value aside from what our tweeps thinks. Aside from how many FB likes we get.
That our stuff is still wonderful and terrible and beautifully ours, even if nobody re-pins it.
So be careful, folks. There's nothing wrong with a little. A little can be wonderful.  But know when to say when. And when to say no. Sometimes, the people sitting right in front of you can be pretty fucking amazing. Shut off your phones and look at them.
That's what I think about social media. What do you think?
Because I'm on an airplane on my work laptop right now, I do not have access to Photoshop. So instead, I've drawn you a stupider-than-usual-looking picture on my phone.  Yeah, it's especially bad.  Sorry.  The one on the right is one I've used before but it's pretty much what I look like when I'm super excited that somebody favorited a tweet of mine.
Finish the Sentence Friday is hosted by:
Dawn's Disaster (Twitter, Facebook)
Next week's sentence is "I tried to cook…"