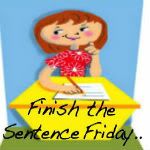 The most memorable Valentine's Day I ever had was when I was 16.  Or maybe this one, if you help me out.  Here's why.
First, some background.
I love my husband.  I know that he loves me.  But holidays?  Not a strength.  He's just not good at them.  Or…he's not that good at them with me.  With Tucker?  He's amazing.  Massive "ahhh" points for a dad who orders his little boy a random item because he fell in love with it at a friend's house, right?  The fact we later had to call poison control because the toy "accidentally blew up" and the innards weren't listed on the box doesn't distract.
Robert claims that birthdays, Valentine's Day, Christmas and the like were never a huge affair while he was growing up.
In contrast, I grew up with a mom who wrapped and gifted me presents from my dolls, my stuffed animals and from my pets.  Imagine the excitement of a seven-year-old unwrapping something from her favorite (really ugly) doll.  You're totally like "Big Dolly gave me a gift, too?"  Part of you knows it's from mom, but you want to believe that Big Dolly, Egg the Humpty-Dumpty stuffed animal and Junior the (actual real) dog remembered your special day.
And no, it was NOT because real human-kids refused to come to my parties.
Obviously, hubby and I had to have a serious talk when we first started dating. I explained that I grew up in a home where I received presents from my stuffed animals.  Sadly, he thought it was weird.  But, because I am kind and patient, I spelled it out for him.  "Think of what you should do for Valentine's Day.  Now, multiply that by 10. Now, multiply that by over-the-top times four and that's how big you do Valentine's Day, my birthday and any other holidays that involve giving me presents."
Spelling it out for him didn't really help.  Once we had Tucker, I've no longer cared as much about over-the-top birthdays and holidays when it comes to me.  I'm a good, un-selfish mom that way.  True.
Anyway, Robert and I are low-key about Valentine's Day.  Usually, we'll exchange cards, I'll make a dinner that requires actual cooking, Robert will listen to me when I tell him not to bother with flowers, and, if the moon's aligned with the sun and it's not midnight and Tucker is asleep, we'll have us some loving.
I digress.
I could tell you that the most memorable Valentine's Day I ever had was when I was 16, because that was the first time a boy liked me enough to give me perfume and say that he loved me (which, in hindsight was probably not exactly true and more of an attempt to defile me).  But, I won't.  Because that boy no longer matters.  And, in many ways, neither does celebrating Valentine's Day.  To me, anyway.
However!!  It matters to Lindsey and Nick.  This special-needs couple is celebrating their four-month wedding anniversary on Valentine's Day.
How can you make this Valentine's Day memorable?  Easy!  Make it not about you.  Show this amazing couple that they truly are loved and supported by a village bigger than they've ever imagined.
Send a Valentine's card to Lindsey and Nick:
Nick and Lindsey
c/o Patricia Fowler
General Delivery
Silverton, OR 97381
Or, send them a message via Linda's blog.  She'll print them out.
For your amusement, here's a real photo of me at my seventh birthday party.  I promise you that there were presents from Big Dolly, Egg and Junior.  My mom'll vouch for me.
Finish the Sentence Friday is hosted by the following awesome bloggers.  Seriously, check them out.
Dawn's Disaster (Twitter, Facebook)
Next week's sentence is  "I get so frustrated when…"
That one, my friends, could be a funny one.
Vote?  Just click the button on your left and the contest page will pop up.  All you have to do (PLEASE?), is scroll down the list, find Finding Ninee (it's number 54 or something – thank you HUGE), and give me a nice pink heart vote.  Come on, you know you want to spread the love.  It's almost Valentine's Day after all.  And you already know that Robert won't be showering me with gifts and attention.  And neither will Big Dolly.  *sniff*
Please vote every day until Feb. 13 at 7pm!